August 25th, 2017
Oh Mic! - Flowers (ft. Mark Swiss)
byMic Manaras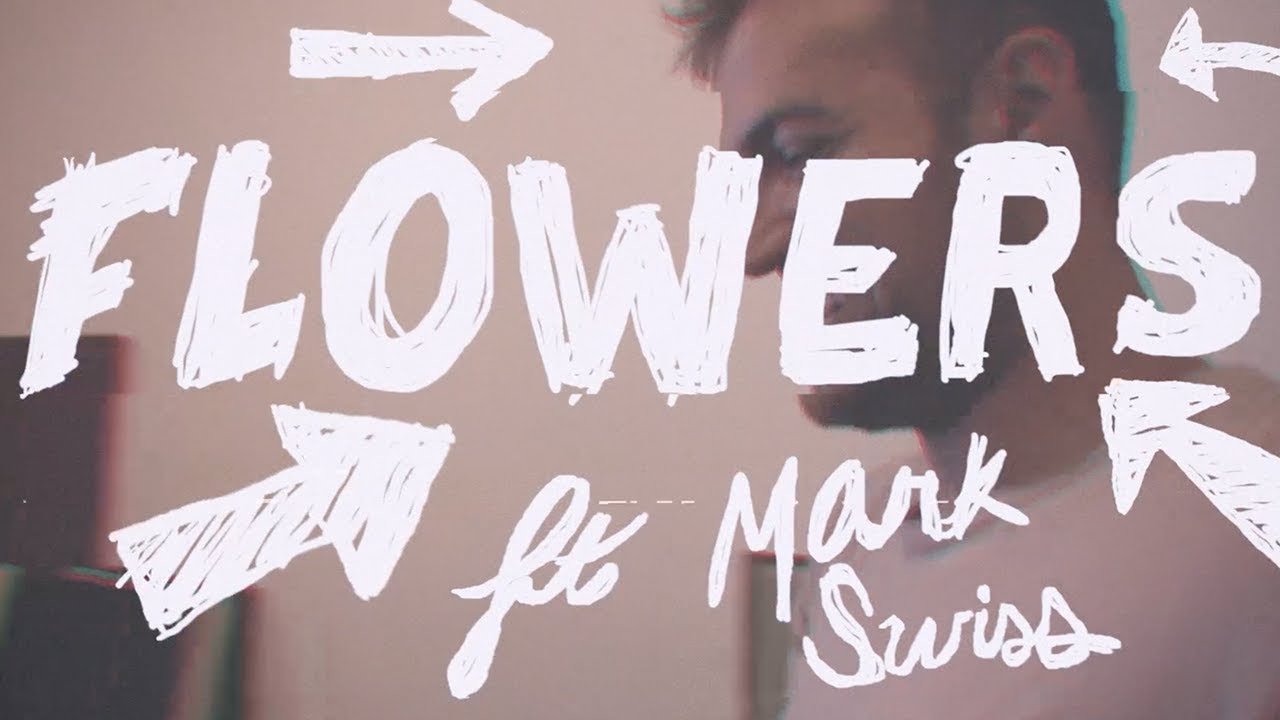 'Flowers' was on the back burner for over a year and covered lots of new territory in terms of its composition and production.
Last year a good friend of mine, Mark Vesprini, a fellow songwriter and music nut, and I made time to get together, sit down and actually collaborate on a song together. And so one day last summer, he came over and we started throwing some melodies over a guitar riff I'd come up with. The lyrics were about escaping the mundanity of daily life, like traffic and desk jobs with the intent of eventually reaching a chorus which felt like a total release; the idea was to create a contrast between tension and release.
We didn't know what to write about and I started mumbling something about flowers, to which Mark asked "why flowers dude?". He happened to be wearing a floral print hat and the image of a girl on my shoulders at a music festival popped in my head, soaking in the good vibes and of course, with flowers in her hair! The stressful verse, the hopeful pre-chorus and the euphoric chorus.
We had about 2/3's of the song done until we called it a day. And there it stayed for the next year…
This was before Oh Mic! music, before the blog, before anything, it was just two friends writing a song. But in the spring when I started recording at a heavy duty rate, I wanted to revive 'Flowers' and it give it the proper love and care it deserved. But instead of recording the song with my producers, The Lost Boys Productions, we went over to Mark's 'Outro' studio to record with Connor Seidel.
It was the first time I'd collaborated on a song outside the studio with someone and the first time I'd worked with another producer as Oh Mic! So I met Mark and Connor at Outro, my brother Andy joined us and we started hammering out the tune, in full glorious pop punk production; really back to my roots!
The first half of the song had been penned since last year but the second half wasn't complete yet. When it came time to write it I threw Mark under the bus and said he was actually going to sing on the song and he had to come up with the rest of the lyrics himself. He thought he was just going to be a behind the scenes writer, but nope! And boy did he rise to the occasion; in ten minutes he had a very vibe-y, very flow-y verse that took the song to a whole new level!
Throw in some gang vocals with all of us singing together, hip-hop drums for the groove and there you have it, 'Flowers' was born! It's a fun song and I really feel we captured the feeling we had while we wrote it and recorded it; good friends having a great time!
I hope you like it too!